Newsletter
Auf dieser Seite können Sie alle bisher erschienen Newsletter sich anschauen. Wenn Sie diese per Email erhalten möchten benutzen Sie bitte den Menüpunkt "Abonieren". Wenn Sie einen Newsletter kündigen möchten, verwenden Sie bitte "Kündigen".
BRACE Newsletter #16D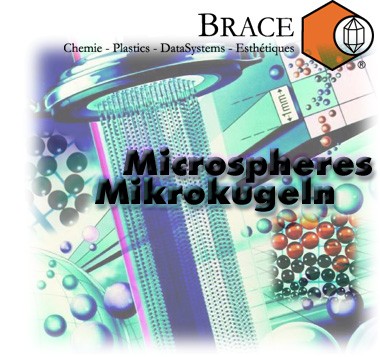 Die Mikrokugel - Newsletter #16
COVID-19 hält uns alle in Atem. Änderungen der Regel sind an der Tagesordnung. Leider auch ob und welche Veranstaltungen stattfinden. Da die Food Ingredients Europe leider dieses Jahr nicht stattfindet, haben wir uns entschieden an der FIE Connect 2020 (siehe unten) teilzunehmen. Gerne stehen wir Ihnen in diesem virtuellen Format zur Verfügung, bitte benutzen Sie den Link unten um sich zu registrieren!
Gesundheit ist das wichtigste - für unsere Kunden, Zulieferer und uns natürlich. Daher tun wir alles in unserer Macht stehende um Ihnen trotz der anstrengenden Zeit weiterhin mit voller Kraft zur Verfügung zu stehen.
Aktuell sind wir nicht direkt durch einen Corona Fall betroffen und sind vollständig leistungbereit - es gibt keine Einschränkungen in der Entwicklung und Produktion.
Aber in diesen Zeiten gibt es kein "ja" ohne ein "aber": Bitte beachten Sie, dass wir Besucher nur in Ausnahmefällen in unseren Räumlichkeiten zulassen. D.h. sämtliche geplanten Besprechungen und Treffen sollen bevorzugt per Videokonferenz durchgeführt werden. Dazu bieten wir unterschiedliche Möglichkeiten wie Jitsi, Microsoft Teams, Skype, etc. an.
Anlieferungen und Versand wird weiter wie gewohnt durchgeführt, allerdings bitte wir auf jeglichen Körperkontakt zu verzichten (Händeschütteln) sowie einen 2 m Abstand zwischen Personen einzuhalten.
Handdesinfektion und Masken stehen an allen Eingängen zur Verfügung.
Die Krise gemeinsam meistern - wir snid für Sie da!
Alle Newsletter sind auch auf unserer Homepage verfügbar, falls Sie mal einen verpasst haben. Sollten Sie den Newsletter nicht mehr beziehen möchten, so können Sie diesen jederzeit und unkompliziert abbestellen. Dazu ist nur Ihre Emailadresse nötig. Ihren aktuellen Newsletter-Status, d.h. die Newsletter die Sie abonniert haben, können Sie in Ihren Benutzerdaten unter Kontakt-Benutzerdaten einsehen. Bitte beachten Sie, dass Sie eingeloggt sein müssen, um den Menüpunkt zu sehen.
---
---
Connecting the Fi & Hi Europe community online
Nov 23 - Dec 4, 2020
- A virtual event -

2020 has brought with it several new challenges for the F&B industry. Concerns about global food safety and security, strains on supply chains and changes in ingredients sourcing have made it more pivotal than ever for ingredients suppliers and buyers to connect with their peers in the F&B industry. And the onus is on us to enable you to connect.
We're proud to present Fi Europe CONNECT 2020, a parallel virtual event which will give you the access to the global food and beverage ingredients industry, tools and collaboration opportunities you require to meet your business objectives.
Please make an online appointment in our calendar
Get started now by accessing our calendar and make an appointment, to get the latest news about our technology, processes and applications.
Get your free entry pass here!
---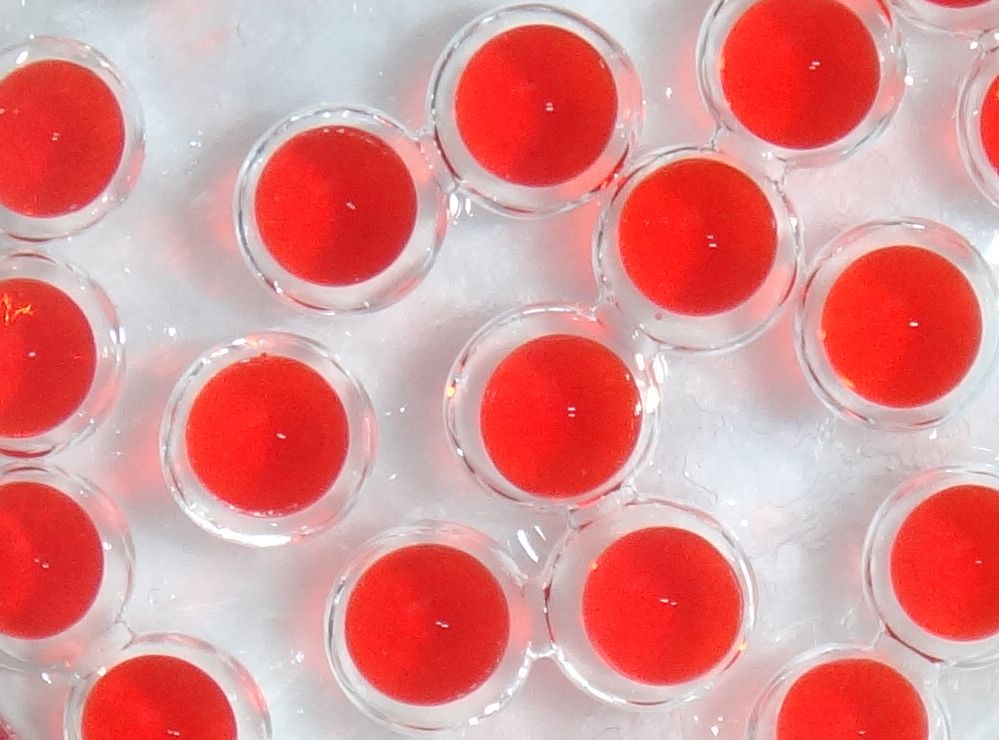 March 23-26, 2021
Cologne, Germany

As a trendsetter and source of inspiration, Anuga FoodTec above all unites one thing: All technological solutions across the entire value chain of the food and beverage industry.
At Anuga FoodTec, the industry presents its innovations and visions and provides answers to questions regarding the digital transformation - from automation through to digitalisation.
Anuga FoodTec offers all cross-process future technologies for all food industries and makes Industry 4.0 experienceable in the food and beverage industry!
If you did not see our booth, you were not at the show
---
23rd Microencapsulation Industrial Convention - NEW DATE!
Event is moved again due to Corona!
To be held in
Rotterdam, The Netherlands - May 10-13, 2021
13 Presentations from experts
Lectures from leading experts will cover a large scope of the encapsulation field. Selection mixes senior scientists with high level of encapsulation processes understanding, together with experienced business practitioners of well established practical applications.
Up to 18 B2B Meetings
Since 1996, BRG has developed tools for optimizing the B2B meeting organisation. Based on your own pre-selection among the list of participants, we optimize your agenda with up to 18 B2B appointments. Coffee-breaks, exhibition and lunch times will give you additional networking opportunities to establish new contacts and find new partners.
Showcase with 20 Exhibitors
A broad state-of-the-art showcase presenting R & D services, Equipment & Tools, Material & Chemicals, Established Techniques in the realm of microencapsulation. Meet your future suppliers of equipments, services and production.
---
Food Ingredients Europe
NEW DATE: Nov 30 - Dec 2, 2021
Frankfurt am Main, Germany

The Food Ingredients Europe is an important fair for Food and Natural ingredients as well as services such as encapsulation, handling, packing involved with food and nutrient industries.
If you did not see our booth, you were not at the show
Please visit us in Hall 3.1 booth M85 to get the latest news about our technology, processes and applications.

---
Um diesen newsletter abzubestellen besuchen Sie bitte die dafür eingerichtete Seite: Newsletter abbestellen. Sie erhalten den Newsletter weil Sie sich auf unserer Webseite www.brace.de registriert haben und den Newsletter bestellt haben. Sie können jederzeit unter Ihren Benutzereinstellungen auf unserer Webseite die Optionen ändern.

(c) by BRACE GmbH 2020, all rights reserved. Unauthorized publication, copying or use is not permitted. Only for personal use of the recipient. All recipients registered at the BRACE Homepage to receive the Newletter, no unsolicited email is sent.
VISDPR: Dr. Thorsten Brandau, BRACE GmbH, Am Mittelberg 5, 63791 Karlstein, Telephone: +49 6188 991757, Fax: +49 6188 991759, info@brace.de, http://www.brace.de